Vanliga frågor om Perma Blend
Common Questions About Perma Blend
Hur stänger man korken?
HOW DO YOU CLOSE THE CAPS?
Se video nedan. "FLIP, TURN, CLOSE"
See video below. "FLIP, TURN, CLOSE"
Kan jag använda pigmenten till microblading? -
CAN I USE THE PIGMENT FOR MICROBLADING?
Ja du kan använda dessa pigment till både microblading och till micropigmentering (maskin).

Yes you can use these pigments for both microblading and for micropigmentation (machine).

Vad är hållbarheten på pigmenten?-
WHAT IS THE SUSTAINABILITY OF THE PIGMENT?
3 år oöppnad och 1 år öppnad förpackning.

3 years unopened and 1 year opened package.

hur länge håller pigmentet i huden? -
HOW LONG DOES THE PIGMENT KEEP IN THE SKIN?
I genomsnitt håller Perma Blend-pigmenten ca 3-5 år.

On average, the Perma Blend pigments hold about 3-5 years.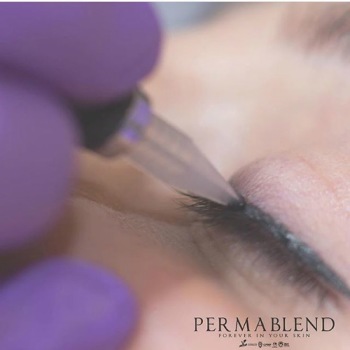 är det samma som tatueringsfärger? - IS THE SAME AS TATTOO COLORS?
De är desamma, de är bara formulerade annorlunda för att möjliggöra en urblekning ur huden.

They are the same, they are only formulated differently to enable a bleaching out of the skin.

innehåller färgerna titaniumdioxid? -
Does the color contain titanium dioxide?
Ja, de flesta av våra färger innehåller titandioxid. Vilket inte är något problem då alla färger är väl balanserade.

Yes, most of our colors contain titanium dioxide. Which is not a problem as all colors are well balanced.

kan färgerna bli grå? -
CAN THE COLORS BE GRAY?
Så länge du kan rätt färgteori och gör rätt val till din kunds hud så blir den inte grå.

As long as you can get the right color theory and make the right choice for your customer's skin, it doesn't turn gray.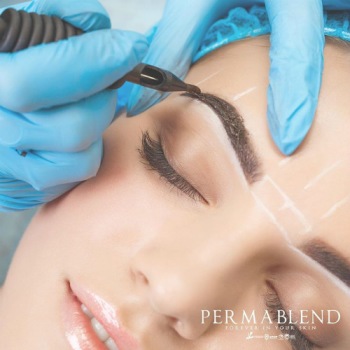 Innehåller perma blend iron oxide -
CONTAINS PERMA BLEND IRON OXIDE
En del färger gör det. Perma Blend är en blandning av inorganiska och organiska pigment. Det finns inget fel med järnoxider; de har ett högt "light fastness number" som hjälper dem att inte blekna för fort.

Some colors do it. Perma Blend is a mixture of inorganic and organic pigments. There is nothing wrong with iron oxides; They have a high "light fastness number" that helps them not fade too fast.

innehåller färgerna nickel? - Does the colours contains nickel?
Inga tungmetaller har använts i produktionen av färgerna.

No heavy metals have been used in the production of the colors.

vad är skillnaden mellan thin shading solution och thick shading solution? - whats the difference between thin shading solution and thick shading solution?
Inte mycket. Thick Shading Solution har glycerin i för att göra den lite tjockare och även så den inte torkar lika lätt. Den spär ut pigmentet så den inte blir lika koncentrerad. Thin Shading Solution spär också ut pigmentet fast ändrar inte så mycket på konsistensen.

Not much. Thick Shading Solution has glycerin in it to make it a little thicker and so it does not dry as easily. It dilutes the pigment so it does not become as concentrated. Thin Shading Solution also dilute the pigment firmly does not change much of the consistency.
​​​​​​​
är pigmenten godkända i eu? -
IS THE PIGMENT APPROVED IN THE EU?
VARFÖR HÅLLER DET HÄR PIGMENTET BÄTTRE I HUDEN ÄN ANDRA MÄRKEN? -
WHY DOES THIS PIGMENT HOLD BETTER IN THE SKIN THAN OTHER BRANDS?
Alla färger är mycket koncentrerade. Pigmentingredienserna består av de absolut högsta kvalitetenspigmenten med högsta "light fastness" för maximal färgstabilitet och hållbarhet.

All colors are very concentrated. The pigment ingredients consist of the highest quality pigments with the highest light fastness for maximum color stability and durability.

Vad är "light fastness" ? -
WHAT IS "LIGHT FASTNESS"?
Hur länge har Perma Blend testats i huden för säkerheten? - HOW LONG HAS PERMA BLEND TESTED IN THE SKIN FOR SAFETY?
Perma Blend har testats och använts i över 5 år nu och företaget har över 50 års erfarenhet av färgtillverkning bakom sig.

Perma Blend har testats och använts i över 5 år nu och företaget har över 50 års erfarenhet av färgtillverkning bakom sig.

är perma blend säker för artister att använda? -
IS PERMA BLEND SAFE FOR ARTISTS USING?
Ja om du är grundligt och rätt utbildad. Perma Blend är ett märke för profesionella utövare.

Yes if you are thoroughly and properly trained. Perma Blend is a pigment for professional practitioners.

kan dessa pigment bli röd, orange, blå eller lila? -
CAN THESE PIGMENT BE RED, ORANGE, BLUE OR LILA?
Nej. Det här är på grund av balansen i färgerna, högkvalitativa ingredienser, hög "light fastness" och koncentration. De kommer bara att bli en ljusare version av den ursprungliga färgen

No. This is because of the balance of colors, high quality ingredients, high light fastness and concentration. They will only be a brighter version of the original color

är färgerna carbon baserade? is the colour carbon based?
Ja, Perma Blend är carbonbaserad. De flesta färger innehåller titaniumdioxid och carbon för att göra pigmenten stabila.

Yes, Perma Blend is carbon based. Most colors contain titanium dioxide and carbon to make the pigments stable.

vilken svart är mörkast. eyeliner black eller double black? - Which colours is darkest. eyeliner black or double black
Double Black är mörkast - Double Black is the darkest black colour

Ska en artist vara orolig för att använda carbonbaserad svart färg till eyeliner? -

SHOULD AN ARTIST BE SCARED TO USE CARBON BASED BLACK COLOR TO EYELINER?
Den carbonbaserade eyelinerfärgen (Eyeliner Black och Double Black) ska endast användas av erfarna artister för att minska risken för migration. Var försiktig! Tatuera inte för djupt, inte över blodkärl och inte i fel zoner. Färgen Black Beauty innehåller inte Carbon och kan med fördel användas istället!

The carbon-based eyeliner color (Eyeliner Black and Double Black) should only be used by experienced artists to reduce the risk of migration. Be careful! Do not tattoo too deeply, not over blood vessels and not in the wrong zones. The Colour Black Beauty is non Carbon based, and can be used instead!

Är det amerikanska produkter? - IS IT US MADE PRODUCTS?
Ja, från Fort Mill, South Carolina. - Yes, from Fort Mill, South Carolina

vad är ingredienserna i pigmenten? -
WHAT IS THE INGREDIENTS IN THE PIGMENT?
Ingredienserna är en kombination av pigment i pulverform, glycerin, häxhasel, isopropylalkohol, vatten, Rosin, och dmdm-hydantoin. Det är gammastrålningssteriliserat, veganskt och inte djurtestat.

The ingredients are a combination of pigment in powder form, glycerin, wich hazel, isopropyl alcohol, water, rosin, and dmdm hydantoin. It is gamma radiation sterilized, vegan and not animal tested.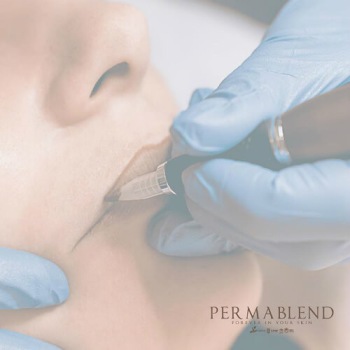 Kan man använda ögonbrynsfärger som eyeliner och vice versa? -
CAN YOU USE EYEbrow COLORS for eyeliner AND VICE VERSA?